Brand:
Type:
Built in:
Engine:
Engine Displacement:
Transmission:
Original color:
Licensed:
Owner:
Country:

Volkswagen
Polo MK2 (86C)
Germany
L4
1000 / 1200 cc or so
4 speed (FWD)
White
1988
Junkyard
Netherlands

Daily driver in 2008 (no longer in possession).
Owned it too short and don't really remember the details of it. As usual, I had several classic cars but only one that was in a drivable condition and then it broke down. Quickly bought this beater for about the price of a used bicycle. You get what you pay for. It only got two seats and was a FWD car but it did the job to bring me to work and back. For 2 months that is. On a morning I only got up to the corner of my street where the engine suddenly stopped and that was it. A broken cam belt is in many cases pretty destructive for these type of engines. Tried to find another engine for cheap but the only one I could find required modifications to fit it (other gear box, fuel pump, etc.) so wrecked the thing. No big loss anyways.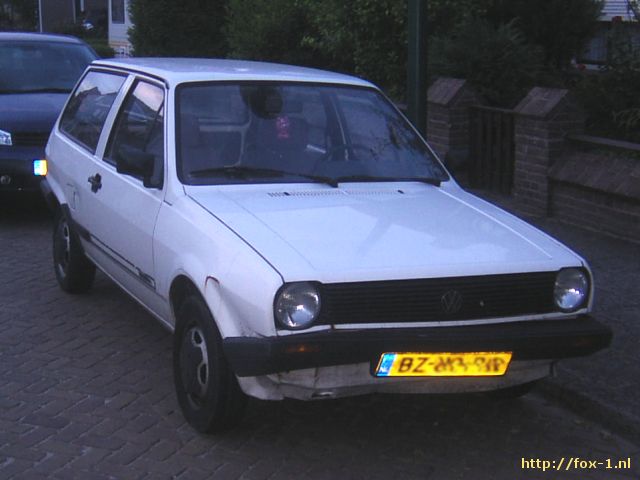 BMW -- Break My Wallet