Brand:
Type:
Based on:
Built by:
Built in:
Engine:
Engine Displacement:
Transmission:
Original color:
Current color:
Licensed:
Owner:
Country:

Cadillac
Eterna Hearse
Fleetwood Commercial Chassis
Miller-Meteor
Piqua, Ohio (USA)
V8 Big Block
7800 cc / 476 ci
TH400 (RWD)
Black
Black
1974
Fox-1
Netherlands

Daily driver in 2002-2008.
Some people liked it, others definately not. At my work I wasn't allowed to park it in front of the office. Got a nice personal parking spot at the back of the building :-)
When I moved to a nearby town, within a few weeks a reporter came at my door asking if I wanted to give an interview for the regional newspaper as he thought the car was rather unusual. Says enough about the excitement of the local happenings.

Current condition is not that good. It's outside on my driveway for some years now. In 2007 someone demolished the like new interior. Caught him but he got away but he lost a copy of his work license. His name and a photo of his face was on it. Handed it to the police but they didn't do shit.

The idea was to tidy up the outside and build a boom car of it but now the interior is broken I'm not so sure anymore if I want to spend so much additional time into that car. I have a Studebaker with no engine so maybe I'll try to squeez this big block under the Lark hood. A large hammer can do wonders sometimes.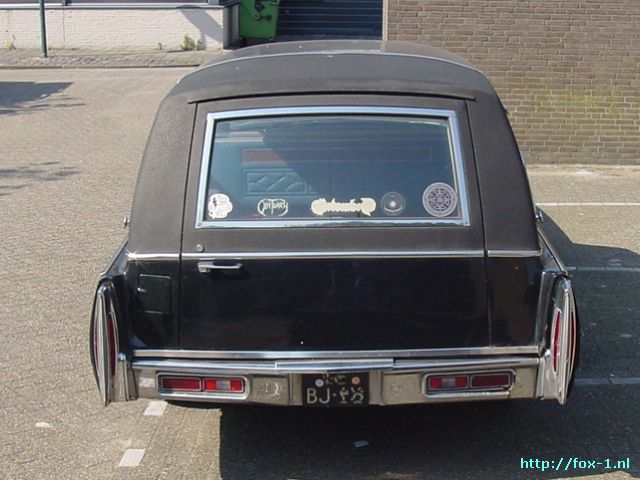 BMW -- Beastly Monstrous Wonder